Treat your process or wastewater stream in fully automated standard filtration plants
Standardised filtration plants are the perfect solution for treating process or wastewater streams from a wide range of industries. Depending on the selected size, up to 42 tubular ceramic micro-, ultra- or nanofiltration membranes with a length of 1.2 m can be installed. The flexible design and the possibility of technical extensions make the standard series adaptable to almost any application and location.

Our standardised filtration plants are available in the MicroFil (max. 10bar) and NanoFil (max. 24bar) designs. Different extensions (e.g. chemical cleaning, heat regulation via a heat exchanger, automatic alarming via SMS) allow the plants to be designed both simple and complex. Our MF-1 or NF-1 size is ideal for on-site pilot testing. To do this, we would be pleased to provide you with a rental plant and to assist you with advice during the trial period.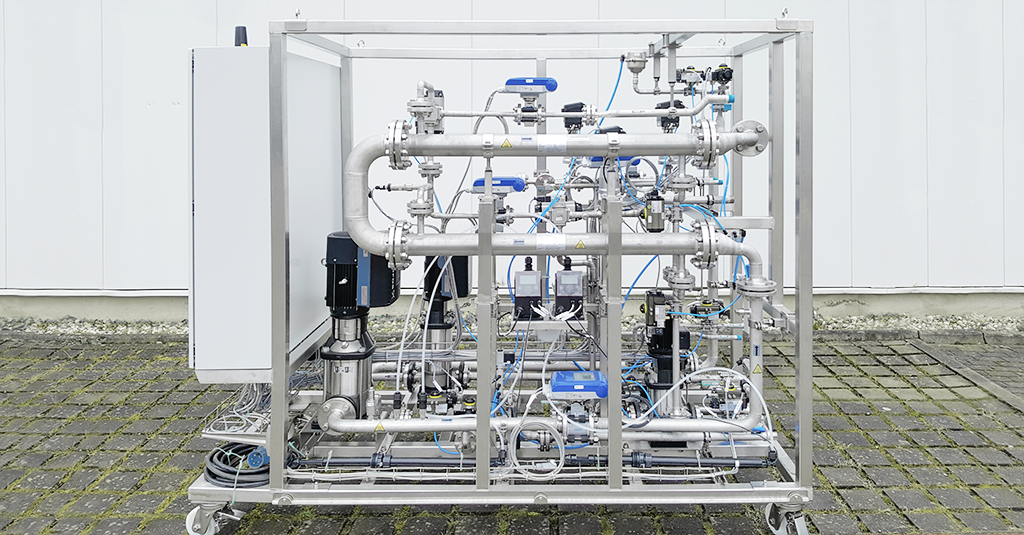 Recover your process water through recirculation
In industries that consume a lot of water (e.g. textile, food or wood industries), it will become increasingly important to conserve our resources in the future. By using our cost-effective standard plants, it is possible to treat your process water so that it can be reused in the plant. Standardisation makes it possible to quickly deliver a plant adapted to the desired size of the process water flow.

Clean your wastewater by removing pollutants
To protect our environment and meet legal requirements, it is important to comply with the limit values for pollutants when discharging wastewater into the sewer system. It is possible to remove pollutants from wastewater with our standard plants. The entire wastewater flow as well as partial flows can be treated in the bypass.

Ask us for the right solution
Our team is always ready to give you advice. Send us your enquiry or contact us by telephone.
standard plants
Franziska Wagner
Tel. +49 37206 567547
f.wagner@ft-rj.de